Click and quote OPUS® PD Pre-packed chromatography columns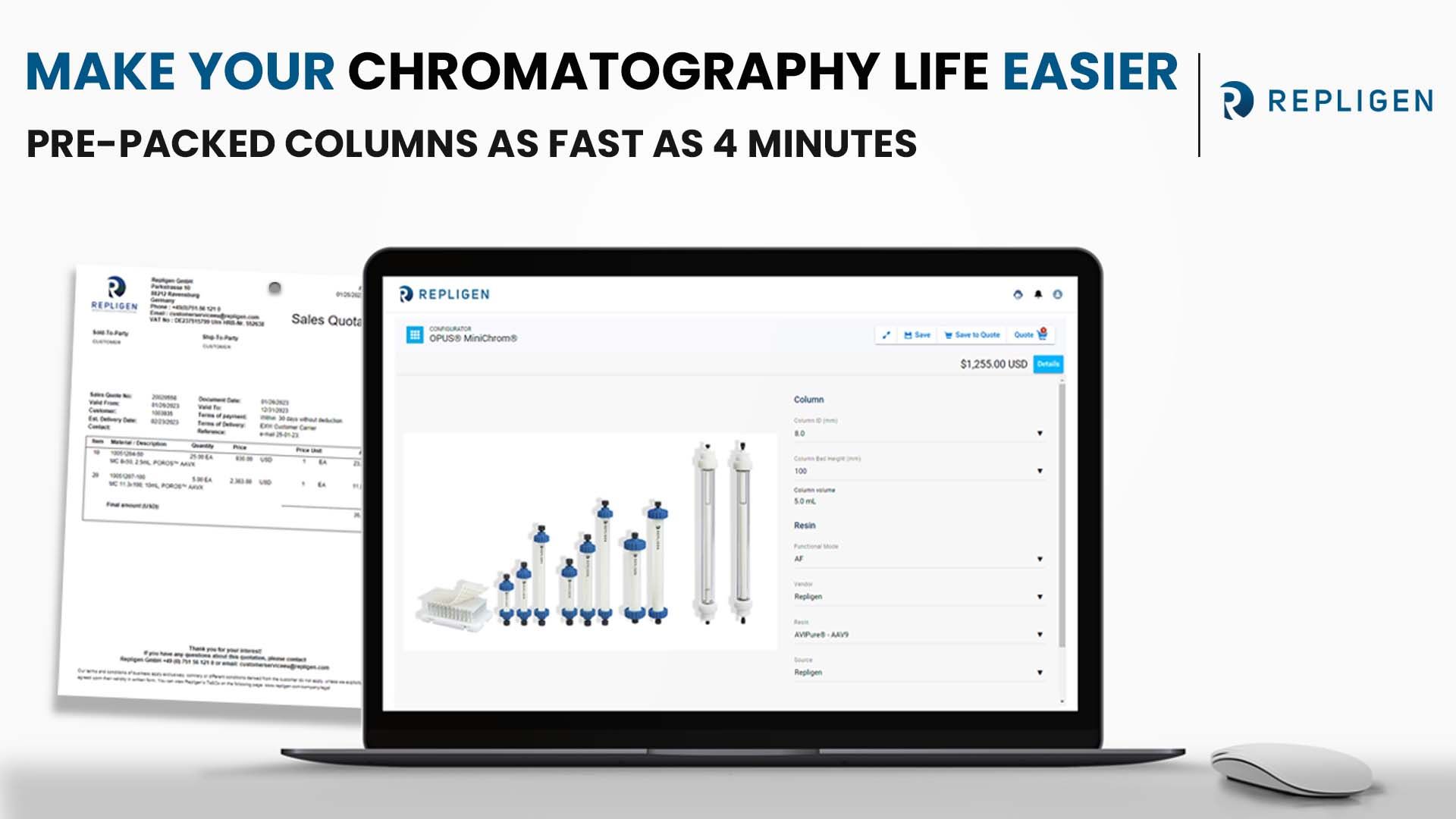 Configure and quote pre-packed columns using the latest web-based technology.
When you are planning your next set of small-scale chromatography experiments, configure the columns online and obtain a quote in minutes. Simply login, select your format, volume and resin that meets your experimental design and add to cart. A quote with all details and pricing will be emailed to you within minutes. 
Make your chromatography life easier.
 FLEXIBILITY
Flexibility with pre-packed convenience
可预装用户指定的层析填料 - 已超300种填料类型
Consistently packed with correct axial compression
以液体处理工作站的移液速度控制的线性流速操作
由于恒定的保留时间,具有经证实的规模放大和规模缩小性能
单位时间更多的样品数量,多重平行开发的能力
可选构型
内径

柱床高度

柱体积

cm
mm
cm
mm
mL
µL
0.5
5.0
0.25
2.5
0.05
50
0.5
5.0
0.50
5.0
0.10
100
0.5
5.0
1.00
10.0
0.20
200
0.5
5.0
2.25
22.5
0.45
450
0.5
5.0
2.50
25.0
0.50
500
0.5
5.0
3.00
30.0
0.60
600

Minimum order is one row of 8 OPUS  RoboColumn pre-packed columns  with the same resin and column dimension.
 

自动化
Automated parallel chromatography
Shorten process development time significantly by performing parallel operation of OPUS RoboColumn pre-packed columns in robotic liquid handling workstations, implementing chromatography Design of Experiment (DOE) and QbD (Quality by Design).
Designed for robotic fluid handlers 
Compatible with both Tecan and PerkinElmer platforms, the preferred supplier for OPUS RoboColumn automation is the Tecan Freedom EVO® robotic workstation.
同时自动步骤-梯度洗脱至96孔板中

在集成的读板器中进行后续的分析

灵活的软件向导 
The combination of OPUS RoboColumn and the Tecan Freedom EVO® robotic workstation delivers a complete integrated platform for state-of-the-art small-scale protein purification.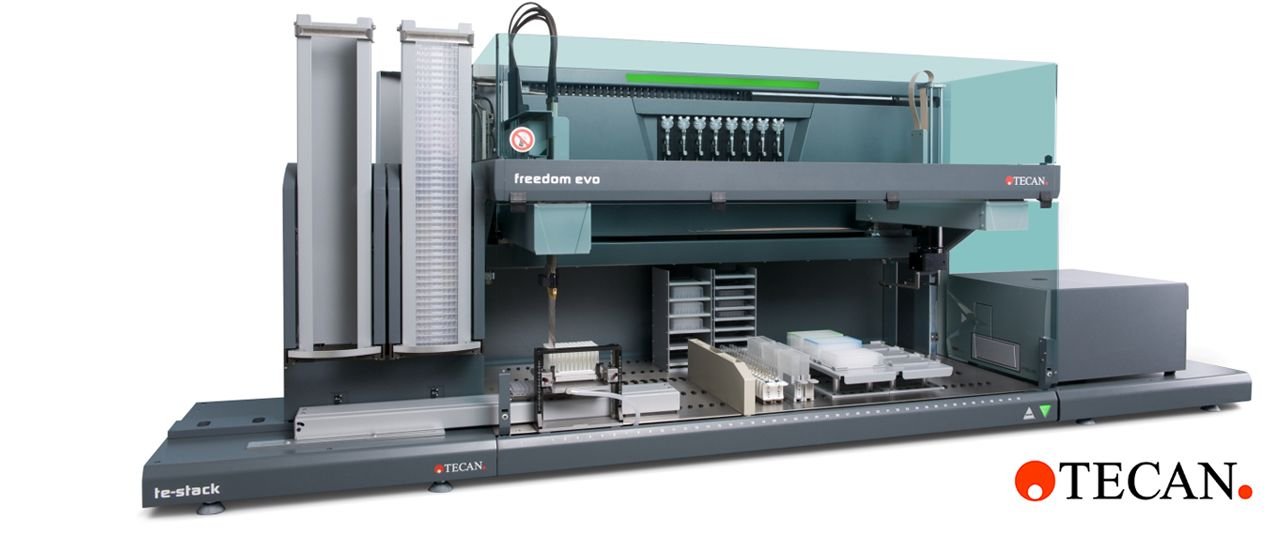 Rapid and simple AAV capture and polish DOE with new digital tools
This outline describes the advanced and fully automated purification development and optimization for an AAV vector with OPUS® RoboColumns® and Tecan's Fluent™ robotic workstation.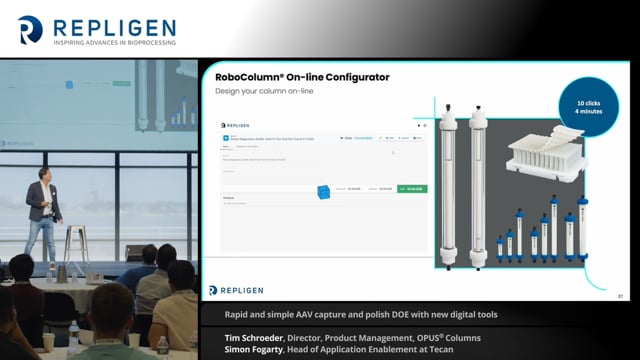 High Performance
工艺开发
Development of a purification process for a specific molecule requires evaluation of the resin as well as operation conditions for each chromatography step. Using OPUS RoboColumn on a Tecan Freedom EVO® generated up to 96 pseudo-chromatograms (1536 data-points) in 1.5 days when comparing 12 CIEX resins at 8 different pH 3.7-7.0.
在16分钟内平行进行8个层析分离,每个获得16个馏分
在10分钟内制备96个独立缓冲液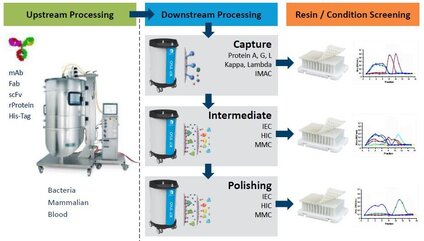 样品制备 / 过程分析技术 (PAT)
The development and manufacture of a biotherapeutic requires significant analytical characterization of in-process intermediates.  Non-purified samples require sample preparation before analysis can be executed. OPUS RoboColumn enables one-step purification of multiple samples in parallel.
Using the OPUS RoboColumn on a Tecan Freedom EVO® generates 2mg to 24mg API (Active Pharmaceutical Ingredient) per RoboColumn® run.
OPUS RoboColumn Pre-packed Chromatography Colums
Used in the industry since 2007, OPUS RoboColumn pre-packed columns are designed to work with robotic fluid handlers for fully automated parallel chromatography.
Up to 96 RoboColumn pre-packed columns (8 column types in parallel) can be individually arranged on a 96-well array plate according to application requirements. Resin is contained to form a bed between two filter frits and validated with consideration to resin compression requirements, to ensure high efficiency, good asymmetry and robust chromatography performance.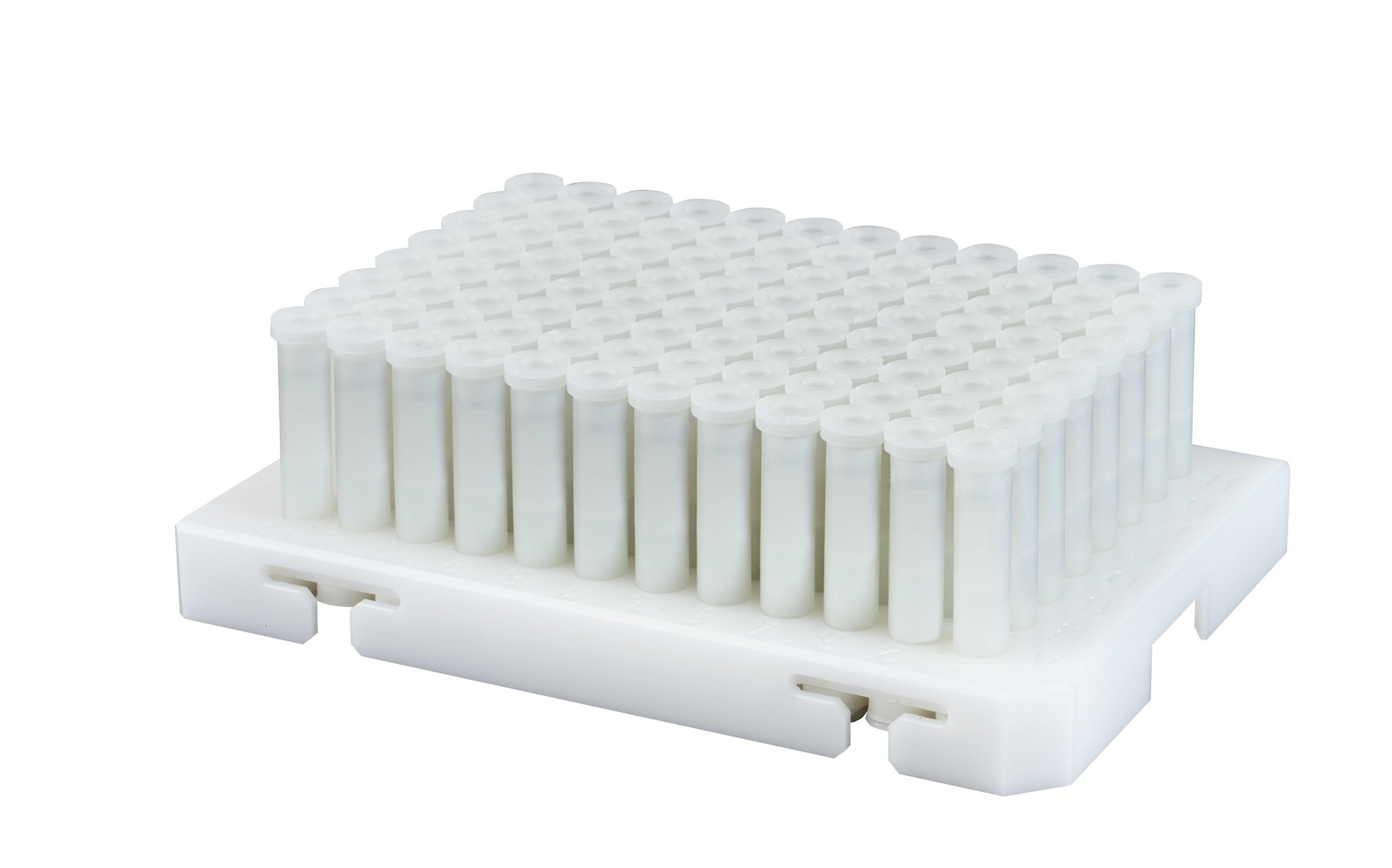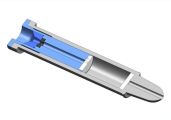 OPUS® RoboColumn®
internal design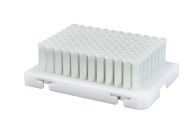 OPUS® RoboColumn®
96-well plate

OPUS® RoboColumn®
5 mm ID x 30 mm H; V = 600 µL

OPUS® RoboColumn®
5 mm ID x 10 mm H; V = 200 µL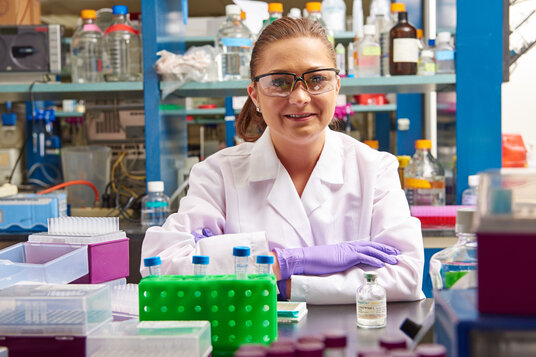 客户至上。
Repligen DNA 为您提供支持。我们的目标是提供卓越的客户体验,并为所有 Repligen 产品和服务高效成功的采用及实施提供支持。
Field Application Support

客户服务

现场服务工程师
规格
板尺寸

128.3 L x 86.0 W x 14.0 mm H

板材料

聚氧亚甲基共聚物

孔数

96

柱体积

50 µL

100 µL

200 µL

450 µL

500 µL

600 µL

柱床高度

2.5 mm

5.0 mm

10.0 mm

22.5 mm

25.0 mm

30.0 mm

层析柱内径 直径

5 mm

柱材料

聚丙烯

化学稳定性

所有常用水性缓冲液,pH 1 – 14,有机溶剂*。
避免使用卤代有机溶剂、己烷

柱储存溶液

AIEC 和 CIEC 层析柱: 20 %乙醇 + 150 mM 氯化钠
HIC、SEC、亲和和MMC层析柱: 20 % 乙醇
CHT、CFT 层析柱 (Bio-Rad):20 % 乙醇 + 10 mM 磷酸钠,pH 6.8
ProSep® 层析柱(Millipore):1 % 苄醇+ 0.1M 醋酸钠,pH 5.1

推荐 储存温度

AIEC、CIEC、HIC、SEC 和 MMC:+4°C - +30°C
亲和层析柱:+2°C - +8°C

工作温度

+4°C - +30°C

最高工作 压力

最高 8.0 bar

流速

16 – 1000 cm/h**

标签

激光印刻在每根层析柱柱体上。标签包含:

* 注意:还需要考虑所预装的层析填料的化学稳定性。更多信息,请参考厂商的填料规格说明。
** Te‑Chrom™ 向导程序的液体转移菜单可用于每个移液和层析步骤流速的设定(5.1.1.6 液体转移,Te‑Chrom™ 向导程序软件手册,396076,en,V1.0)。