KrosFlo® KR2i TFF System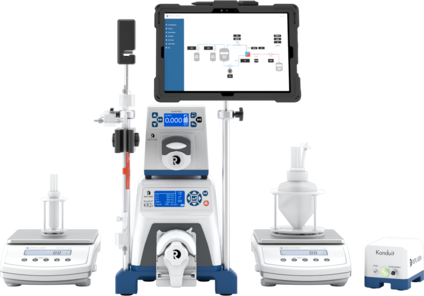 A turnkey benchtop system for 2 ml - 15 L lab-scale process development, the KrosFlo® KR2i TFF System with peristaltic pump is fully integrated and easy to use with walkaway automation.
 
INTEGRATED
The First Time is the Right Time with
the KrosFlo® KR2i RPM™ System
Finally, a Tangential Flow Filtration (TFF) system that monitors concentration during your UF/DF run. No longer are you dependent solely on mass inputs and off-line fixed-pathlength UV-Vis spectrophotometers. Now, you can measure what truly matters in real-time, your concentration.

INTEGRATED
Complete, Turnkey TFF System
Fully integrated and ready to use out of the box, the KrosFlo® KR2i enables faster process development facilitating multiple tests/processes, accurate process definition and execution consistency. The system includes precise and reproducible control and documentation of TFF processes with volumes from 2mL to 15L, and filtration areas from 13 cm2 to 5000 cm2.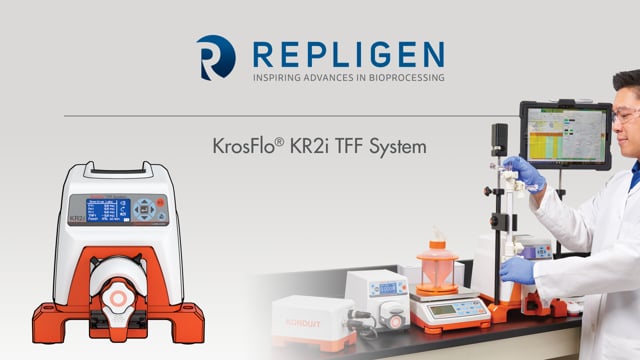 INTEGRATED
Configurable ProConnex® Flow Paths
ProConnex® 流路是用于切向流过滤的定制化、可配置的完整流路装置,其经工程设计过程而得以强化。该类流路装置可使用中空纤维和/或平板膜包TFF过滤器,在符合ISO指南的ISO 7级洁净室内生产,经预灭菌处理,适配于上游或下游处理应用。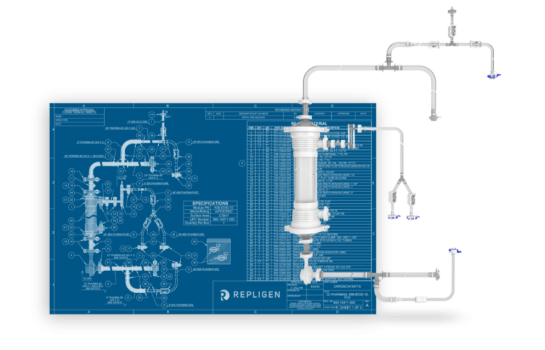 AUTOMATED
Menu-driven Software 
KF Comm 2 Software, backward compatible with legacy KrosFlo® KR2i and KrosFlo® KMPi Systems, is conveniently installed on any computer using the Windows Operating System. The software is compatible with Chrome, Mozilla, Firefox and Microsoft Explorer browsers and is always current with automatic software and firmware updates. 
用于KrosFlo® TFF 系统的专利软件

提供21CFR Part 11合规版本,以验证用于GMP工艺

直观的工作流,13种操作模式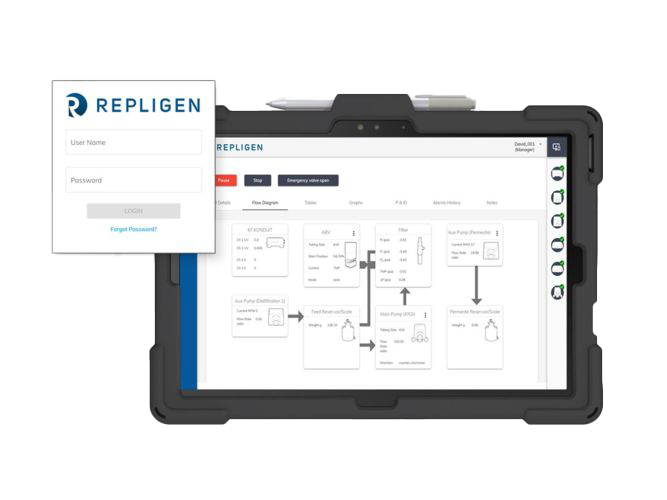 AUTOMATED
自动背压控制阀
Repligen独家技术,自动背压控制阀为每个TFF工艺增加跨膜压(TMP)控制,减少操作员手动操作时间,提高工艺可再现性。 
按用户设置的设定点,自动调整管夹距离
在整个工艺运行过程中,维持均一的TMP,降低膜污染
在微滤应用中,控制滤液压力和流速
使用兼容管号:13、 14、 16、 25、 HP15、 17、 HP24、 18、 HP35、 36 和 HP36
可用于自动调节进样、回流、滤液或跨膜压力 
  AUTOMATED
Monitor and evaluate conductivity, UV and temperature 
Konduit is an add-on module ready to use with the KrosFlo® KR2i and KMPi TFF Systems, with the ability to scale from 2mL to 500L process volumes.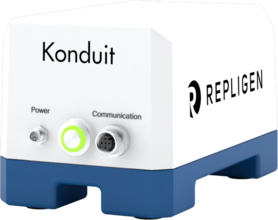 | | |
| --- | --- |
| 电导率范围 | 0.1 - 100 mS/cm |
| 温度范围 | 0-70° |
| 压力范围 | 可达 75 psi (5 bar) |
| 尺寸 | (L x W x H): 7¾" x 4¾" x 4½" |
| 重量 | 1.6 kg |
  READY TO SCALE FAST
Scalable From Lab-scale to Process-scale
The KrosFlo® family of TFF Systems for concentration and diafiltration supports scale up from process development to commercial manufacturing.
KrosFlo® KR2i TFF System
The fully integrated KrosFlo® KR2i TFF System features a digital peristaltic pump, graphical LCD display, digital pressure monitor, KR2i Pump head, automatic backpressure valve, filter module stand, and KF Comm real-time data collection software.
Highly configurable and versatile, the KrosFlo® KR2i utilizes a number user-defined set-points to run complex application processes with numerous built-in safety alarms and stops. The system can run up to two stackable pump heads for higher flow rates.
Click on the links below to explore different features.
Optimized for use with Repligen Hollow Fiber Filter Modules
 
主要
应用
体积
进口 / 出口
侧面
端口
标尺
长度
有效长度 (cm)
总
长度 (cm)
表
面积

MicroKros

实验室规模
工艺表征、小体积 TFF 处理
1-100 mL
MLL
FLL
1 x FL
2 x FL
3 x FL
20
41.5
65
25
45
69
13 – 20 cm2
26 - 59 cm2
41 - 92 cm2

MidiKros

小规模工艺开发
100mL - 3L
FLL
FLL
1 x FL
2 x FL
3 x FL
20
41.5
65
25
45
69
75 – 190 cm2
155 - 390 cm2
245 - 610 cm2

MidiKros TC

中试规模工艺开发
100mL - 3L
1/2" TC
FLL
1 x FL
2 x FL
3 x FL
20
41.5
65
25
45
69
75 – 190 cm2
155 - 390 cm2
245 - 610 cm2

MiniKros Sampler

小体积批量TFF
3 L -15 L
0.75" TC
0.75" TC
1 x FL
2 x FL
3 x FL
20
41.5
65
25
47
70
490 – 1000 cm2
1000 - 2200 cm2
1600 - 3400 cm2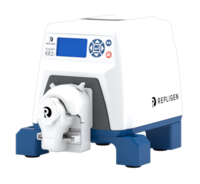 IP 33 级外壳
600 RPM 泵,带可逆驱动
90-260 Vrms @ 50/60 Hz
标准 Easy Load 3 泵头,适用高精度13、14、16、25、17 和 18 号L/S管。
(选配) Easy Load 3 泵头,适用高性能15、24、35、36号L/S管。
ETL注册,带CE/UL/cUL标识
泵驱动尺寸:10.5 in x 8 in x 8 in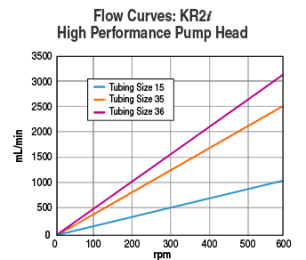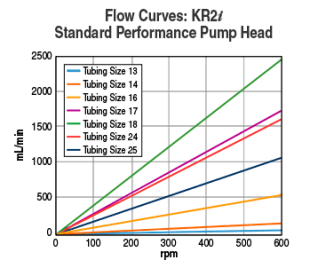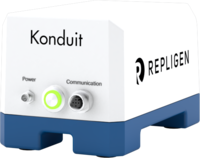 KONDUiT可增加:
用于UF/DF的终点电导控制
用于从药物递送颗粒中洗滤去除游离药物的终点UV控制
用于特定分子浓缩时的终点UV控制
用于膜穿透的UV警报
提供A260 和 A280 光源
*UV 部件单独销售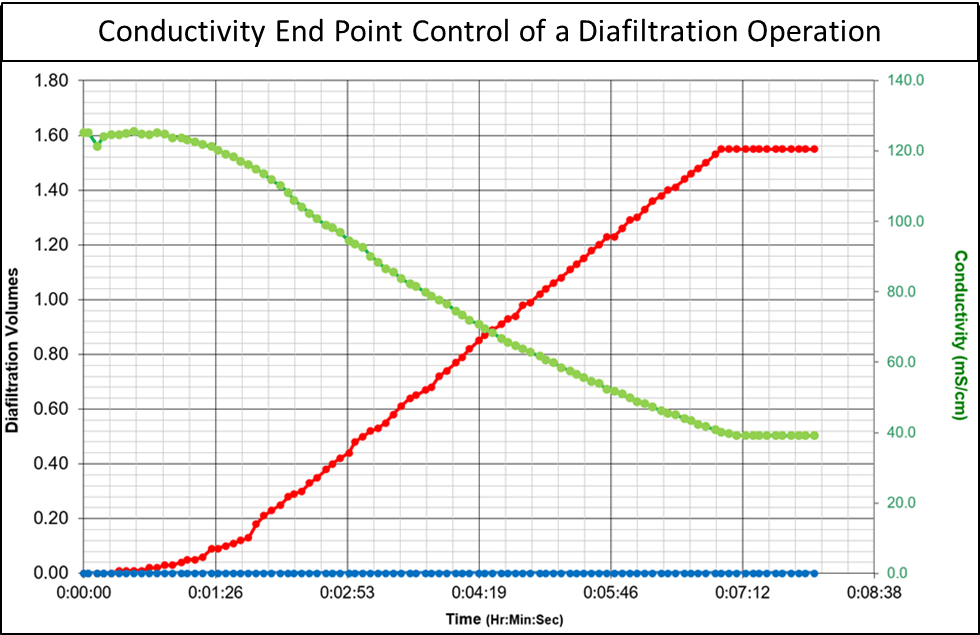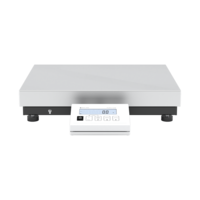 天平 
在TFF工艺过程中,维持用户设定的进样重量设定点以及总滤液重量。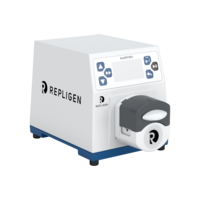 KrosFlo® KR Jr Auxiliary Pump
辅助泵自动增加或降低缓冲液/产品添加至进样容器的速度。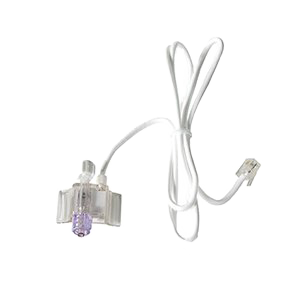 传感器
检测并显示4个压力值:进样压力、回流压力、滤液压力和跨膜压(TMP)
用户定义的压力警报和停机设定点
提供多种不同接头类型 (鲁尔和TC) 及结构材料选择 (PS、PC)

Expert Project Management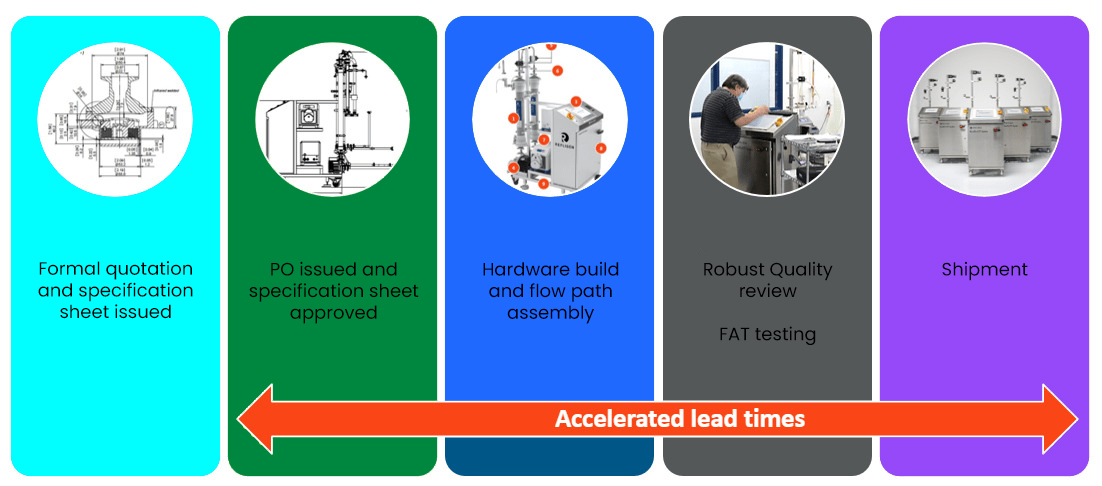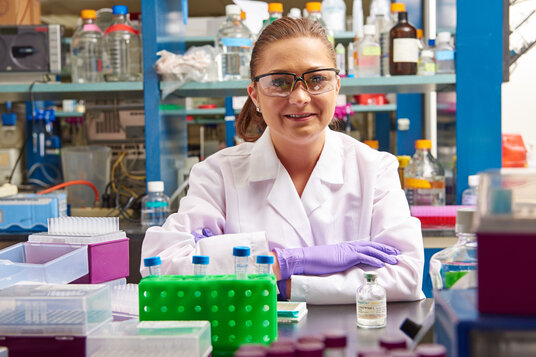 客户至上。
Repligen DNA 为您提供支持。我们的目标是提供卓越的客户体验,并为所有 Repligen 产品和服务高效成功的采用及实施提供支持。
Field Application Support

客户服务

现场服务工程师